What is a Condo Hotel?
A condo hotel is a building that is titled as a condominium but functions as a hotel.  The condos are owned by individuals and are available for their use at all times.  While the owner is not in residence, the condo is rented to short-term renters.  The revenue is then split between the hotel management company and the condo owner.
Condo hotels are typically high-rises and run as luxury hotels, usually in vacation areas or major cities.  The condo acts as a vacation home.   The revenue earned while not in residence helps pay for the costs of owning the condo.
Top 3: 2018 Condo Hotels for Sale
#1. The Grove Resort & Spa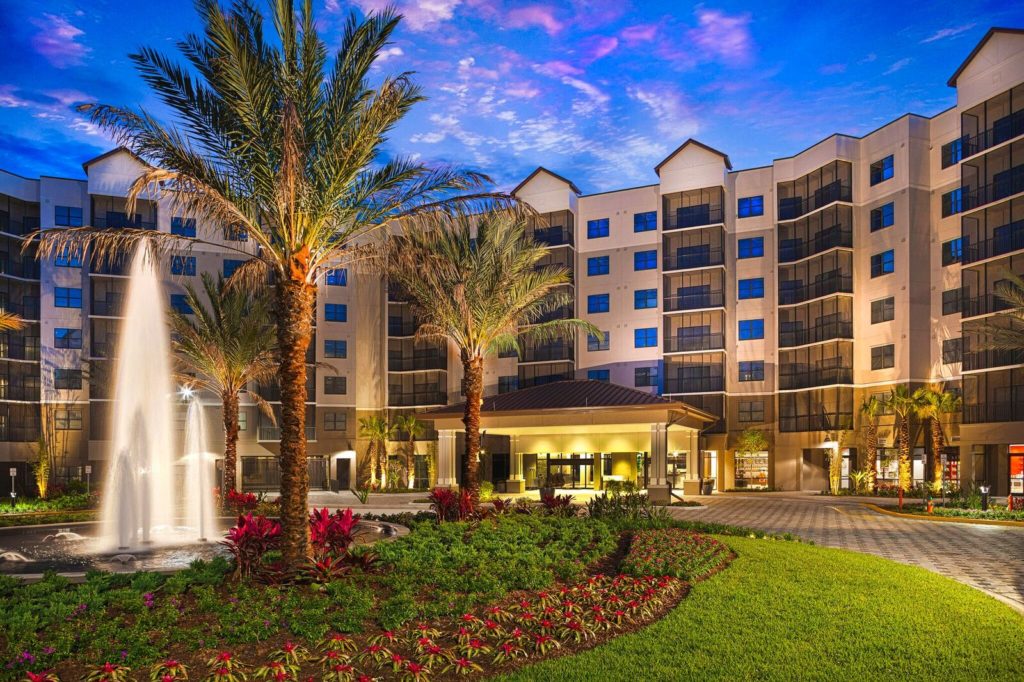 The Grove is Orlando's newest hotel opened in 2018.  Low cost for a full-ownership vacation home with rental rates that top $200 per night!
#2.  W Residences Ft. Lauderdale
The W Residences is a Luxurious condo-hotel that is managed by Marriott.    Staring prices of $900,000 USD.   2 Bedroom, ocean views.
#3. YotelPad Miami
A new small living concept, the condo's at YotelPad will be 400-700 sq ft.   Great for corporations and those looking to own a residence in downtown Miami as the residence will be rented out while not in use.